Branding



Your Brand
Your Self
I help my clients shape a modern brand strategy, communicate with millions of potential customers, and leverage advances in technology to develop new digital products and services.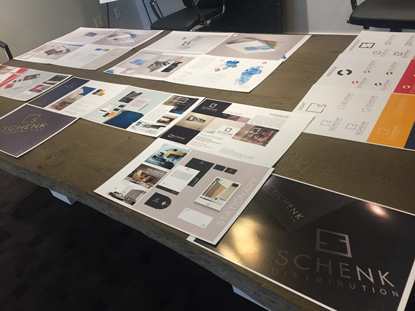 Once you've created an amazing brand, developing equally amazing brand collateral is a must. But it pays to do so strategically.
Take account of the needs and sensibilities of the Web Site's target audience
Use graphical elements appropriately to the demographic of its target audience
Complement a Website's central message
Use unifying elements to reinforce the design throughout the site
Impart trust in the website and, by association, its owners
Brand Strategy
In a noisy world starts with a strong, recognizable, authentic brand. Building a brand identity has always required strategic clarity. But today, great branding requires an unwavering focus on fostering authentic connections – making humans your north star as you navigate changing touchpoints, platforms, and trends.
Logo + Visual Identity
Every color, every typeface, every shape, and every line of the branding has to be well thought in order to convey the massage that your need for your company. Brands do this because they know impressions count—whether you're a multi-billion dollar colossus or scrappy startup. They understand that brands win by presenting as relevant, trusted, and memorable (and then following through on that presentation).
Brand Collateral
Finding a brand identity is a highly conceptual exercise. There are names and brand stories and visual identities and logos and design elements. But once all the issues are settled and the brand is built out, a new brand can require everything from new marketing collateral and print materials, to redesigned packaging, to a new sign above the office door. Visually, it's a time of transformative change—and an opportunity to find new touch points with consumers and employees where your new brand can make an impact.